Introducing Led Lenser's new L-Series of legendary, lightweight, LED flashlights! Led Lenser's L-Series is designed for performance: each of these tough little torches is made from light, robust black polycarbonate, so they'll never weigh you down.

With one of these handy torches at your side, the powers of darkness simply don't stand a chance!

L7 Polycarbonate Flashlight features:
Robust, lightweight casing is made from black polycarbonate.
Splash-proof.
The LED operates more efficiently than a conventional bulb, and emits a bright, white light.
LEDs usually provide around one hundred thousand hours of light before they need to be replaced.
Advanced focus system - simply twist the body of the torch to focus the beam of light to a fine point.
Compact size.
Shock resistant – the L7 can be dropped up to a metre without damage.
Requires three AAA batteries – included!
Emits 98 lumens of light.
Able to project a beam of light over 200 metres.
Over one hundred and sixty hours burning time.


Length: 13cm.
Advanced Focus System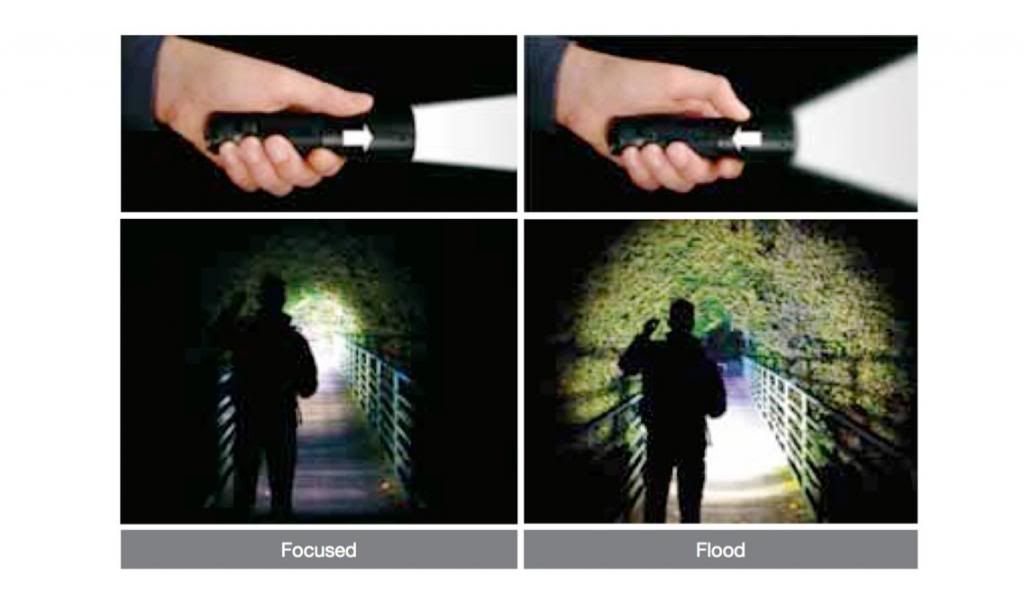 Traditional torch focusing systems consist of wither a lens or a reflector. Lens-based systems have the advantage of emitting a homogenouslight pattern for
focused use, but over long distances almost 70% of the light is scattered and lost. Reflector systems perform well at long distances, but create rings and holes unsuitable for close-up use. Whether a torch is a lens system or a reflector system, luminosity claims lose validity because light output is inevitably misdirected and wasted depending on the application.
That's why LED LENSER created the Advanced Focus System. It combines the strengths of both lens and reflector into a single combined system. The result is a clear homogeneous light for close-up use, and a focused, penetrating beam for long-distance use.
LED LENSER lights are covered by the LED LENSER 5 YEAR WARRANTY
We take extraordinary measures so your LED LENSER product will give you many years of dependable service. If it doesn't, we will gladly repair or replace it, at our discretion, with one of equal or greater value under our 5-year warranty. This warranty does not cover abuse, alteration, theft, loss, or unauthorized and/or unreasonable use of your LED LENSER product. This warranty does not cover sheaths, accessories, imprinting, or color finishes.